Posted by: Rachel Racusen, Director, Public Affairs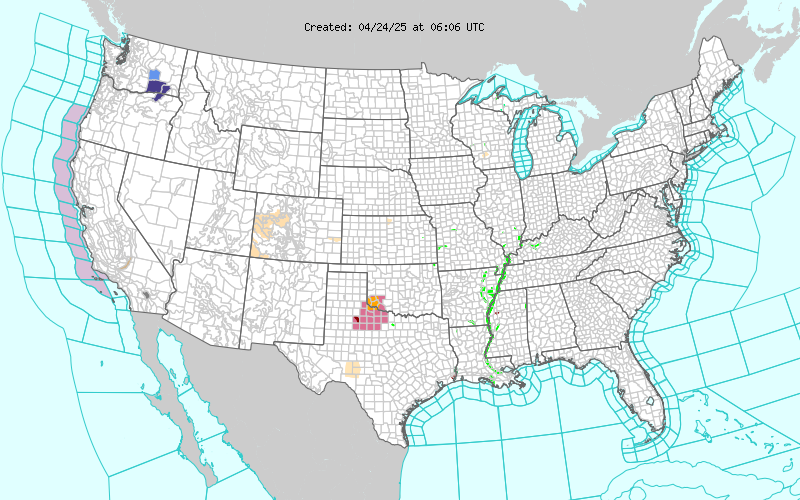 (Image showing the severe weather watches and warnings across the United States. Image courtesy of National Weather Service)
Another
severe winter storm
is bringing significant snowfall and ice storms across the Southeast, and is expected to move into the Mid-Atlantic by tomorrow and up toward the Northeast by Wednesday.
So far there have been reports of heavy snow and ice causing downed trees and power lines, and many flights are continuing to get canceled.
Our
regional offices
in Denton, Texas; Atlanta, GA; Philadelphia, PA; New York City, NY and Boston, MA, remain in close contact with our state and local partners in all of the areas that could be impacted, and stand ready to assist if a request is made. (See our blog post on
FEMA's role in winter weather
)
As the winter storm season continues in much of the country, we urge all individuals in the region to listen to
NOAA Weather Radio
and local news to monitor for severe weather updates and warnings and follow the direction provided by their local officials.
Follow your latest local forecast at
weather.gov
, and get prepared for winter weather at
Ready.gov
. And please remember as you stay inside to avoid the storm, residential fires become more common in the winter.
Be smart and be safe
.
- Rachel